Nutritional Counseling
Clinical Nutrition
---
At Knollwood Hospital for Pets, we believe that your pet's diet is an important basic element in a preventative medical approach. No amount of supplementation or medication will correct a bad diet! If you're feeding just a dry grocery store or pet store kibbled diet or a canned diet, your pet is probably NOT getting all the important nutrients necessary to maintain vibrant good health. Our in-hospital nutrition consultations, with Dr. Mitchell, will give you the tools you need to improve your pet's diet. During your nutrition consultation, available to current Knollwood clients only, we'll review the adequacy of what your pet is currently eating. Then we'll discuss whether fresh food additions, digestive enzyme supplementation or probiotic and vitamin supplementation are indicated for your pet. Some pets may even benefit from a complete change in diet, especially if they are now on a so-called "prescription diet". Many veterinary experts now agree that "prescription diets" rarely are the total answer for pets with medical issues, and recommend using them only short-term. Just call to schedule your appointment!
---
Nutritional Counseling
---
Fat pets aren't cute or funny. They're walking time bombs. Obesity is epidemic among our pets, and it carries serious medical consequences. The risk of developing crippling arthritis, heart disease (especially in cats), and cancer are all much higher in obese pets.
Weight gain sneaks up on some pets, and it's sometimes hard to know what to do about it. If you've tried weight loss diets or simply feeding less and you still have a chubby pet, what's next? What's next is a Nutritional Consultation with one of our trained Nurses! If you think your pet could benefit from this service, give us a call to schedule an initial appointment with Dr. Mitchell, so that she can assess your pet and determine how much weight they need to gain/lose to be in the best possible health. Once that is determined, we would like for you to schedule a Nutritional Consult with a nurse. At this consult, we ask that all family members that will be involved with the your pet's dietary needs to be present, in order to get your pet to the point of better overall health and quality of life. A Nutritional Consult consists of not only the initial visit, but a progress visit (halfway point), and a final follow-up visit as well. The consult includes any/all communication via phone calls, email, and any other type of communication that would be easiest for you. However, the Nutritional Consult fee is $49.99, and does not include any food, medication, or supplements that may be recommended as part of the treatment plan. Feel free to contact a nurse at any point with all questions or concerns you may have. ​​ Trying to make an obese pet with painful joints and high blood pressure exercise more or harder is neither safe nor smart. From working with the current diet and calculating more effective calorie use, to discussing specific weight loss diets....from discussing appropriate weight management medication, to developing a gradual-onset exercise program for your pet....from recommending safe herbal remedies that ease hunger pangs, to planning a regular weight-in and coaching schedule - we will work with you to get your pet back to a safe and healthy weight. ​ While weight loss isn't easy for anyone, our patients have successfully lost up to one-third of their body weight. It won't happen overnight, but most pets can lose their excess weight in under six months. You can have a healthier and happier pet. Call us to make an appointment with one of our Nutritional Counselors. They'll work with you to develop a personalized weight loss plan for your pet that is safe and effective. You don't have to use an icky, full-of-preservatives prescription diet, either!
---
Natural Diets
---
We carry natural diets, raw diets, and healthy treats! Stella & Chewy's raw & freeze-dried SoJo's original & grain free European mix Sojo's, Stella's, & Fruitables treats Lean Treats for Dogs and Cats The Honest Kitchen Bone Broths and Toppers ​ Did you know that we carry select Stella & Chewy's raw and freeze-dried diets for dogs and cats? We can bulk-order these or others such as Nature's Variety Instinct, Primal, Aunt Jeni's, Honest Kitchen and more. We also carry a wide line of the best natural treats and snacks - goodies that your pet will absolutely love - right here at our hospital, and all at fabulous prices. ​ We even carry a special line of incredibly low calorie treats, ideal for chubby pets or for pets who just like a lot of treats! And what we don't have, we can order. So come on in, say hello, and check out our healthy foods, treats, and snacks. ​ Please note that payment is required in advance anytime we need to order any pet food that is requested. This can be done via credit card over the phone or by visiting our office. ​ NEW! We have extended our line of low-cal and grain-free treats and now carry ALL of the available yummy flavors of Fruitables and Good Dog Treats, as well as Lean Treats for both dogs and cats. (The Lean Treats also make a wonderful low-cal substitute for pill pockets). Dr. Mitchell's dogs, Bettina and Walter, give them 4 paws up!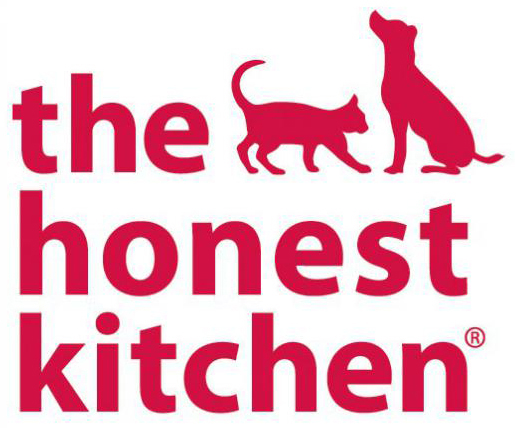 ---
---